There must be at least a bazillion answers to the question posed in this blog post's title.
But on the eve of the SF Giants third win of three to-date in the 2012 World Series, I'm thinking about that arcane, obsessive, obscure quantification thing. Stats. Or,
as XKCD spun it a week and a half ago
, precedent: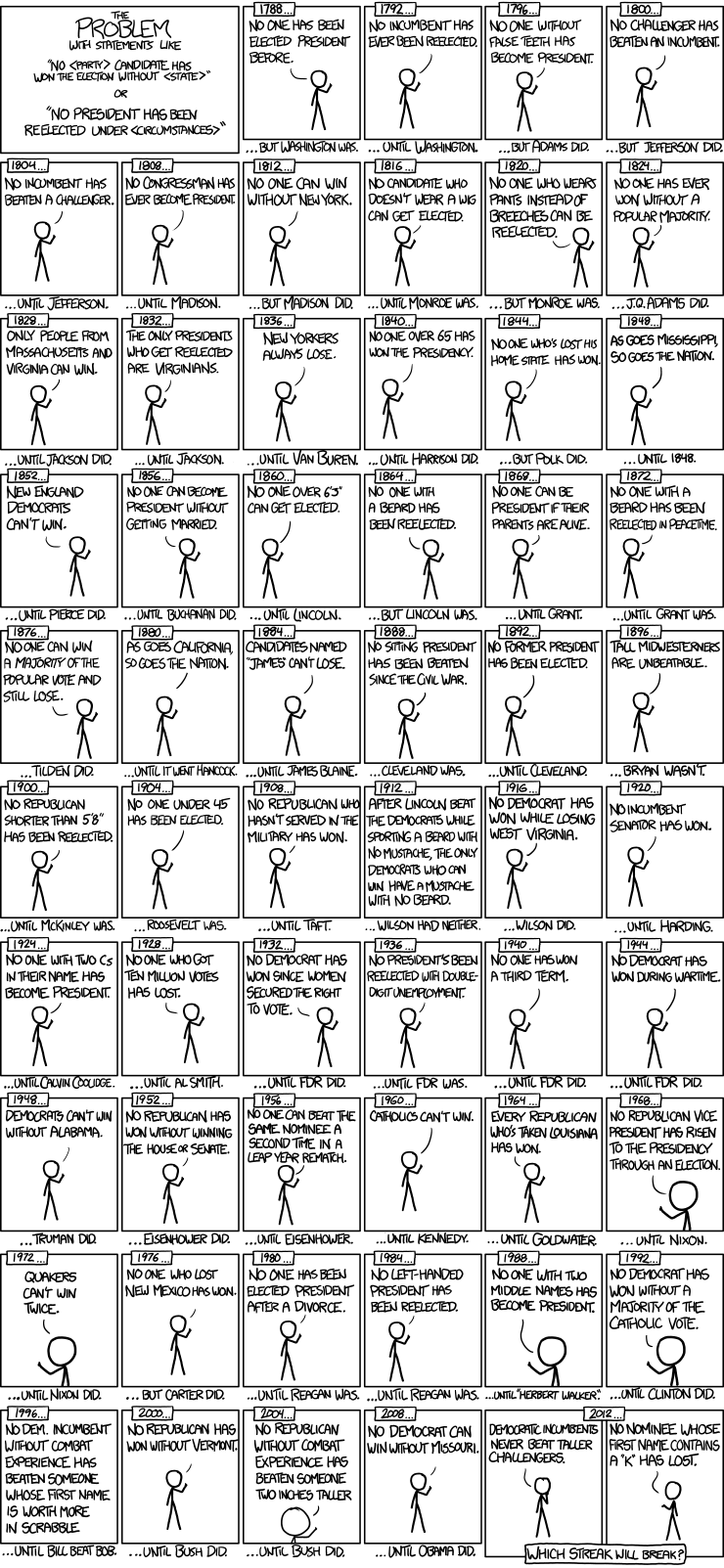 If you use an RSS reader and aren't subscribed to
XKCD.com
, I contend that you're pretty much missing the point.
Hilarious, once again... Thank you, Randall Munroe.